I read Shuichi Yoshida's "Brand". I read Shuichi Yoshida's "Brand". It is a collection of contributions to commercial magazines from immediately after the Akutagawa award.
[Photo/New Year/Kizuna] "Photo" Mr. Yoshida looked at the photos taken when I was in high school. She was forced to take a picture with her longing girl who happened to meet at the beach. Mr. Yoshida has experienced the same situation. 。 。 The "New Year" teacher is impressed by looking at the New Year's card that she wrote in her old days, which she couldn't get to her parents. I recently witnessed the same situation as at that time. 。 。 A young man got on the seat next to the "Kizuna" Shinkansen. He was looking at a family photo of the PC and explained to his teacher about the photo. 。 。 [Setagaya Maze] The teacher decided to live in Setagaya, which was once weak. He went on a new car and went to the drive and got lost. However, I found a hot spring there, and the fluent wife. 。 。 [Tokyo Bay Scenery 202X] Ryusho, who works on the Tokyo Bay coast, picked up his lover, Kosai, returned from Shanghai to Haneda Airport. He drove the Metropolitan Expressway and entered the cafe. Kogi moved to her next seat. 。 。 [Tiffany 2012] "Episode 1 New York" I bought a ring at Tiffany to commemorate the tenth anniversary of my marriage, so I noticed one woman at the store. In fact, she got acquainted with her last student in the United States. She was studying abroad at the time, and she visited Tiffany in NY with her. 。 。 "Episode 2 Diamond" I went on a trip to her cousin Asami and Karuizawa. Asami showed me a diamond ring, and she replied that people who could do nature like dragonflies and orchids would be better than diamonds. Actually, two after that. 。 。 "Episode 3 Key" Masato asked him if he would buy something when he went to the public bath, and was angry at him in a bad mood. In fact, his colleagues found the place where he participated in the Taipei gaveide parade, and rumors flew in the company. Masato had a similar experience ten years ago, and then went to a jewelry store with him for the atmosphere, and became a clerk at that time. 。 。 "Episode 4 Engagement" Miki, who was walking in Ginza, was raining and sheltered at a jewelry store. She had just lost him. At the eaves of her eaves there was a man who was a customer, and he was trying to propose to her. I consulted Miki about her way. 。 。 "Episode 5 Blue" Shinichi and his wife, whose children were just born, were pleased to celebrate their grandchildren by his wife's parents. My wife asked Shinichi what the joy of the joy, Shinichi replied that she was the sea, and she replied that it was snow falling from the sky. The lovers shop at a jewelry store are in their eyes. 。 。 ["NIGHT COLOR" series] I happened to meet a colleague who is not good at "APR.08 Fri 23:45". He has been looking up at the cherry blossoms all the time, and he said he was watching it every year. He invited him to drink unintentionally. 。 。 "May.01 Sun 19:58" She said she wanted half of the refrigerator from the new refrigerator and said she wanted half the space in the refrigerator in the past. 。 。 "Jun.02 Thu 19:58" She should have dated, but she said she wanted to spend her time. Aya who appears has a matching sweatshirt. 。 。 "Jul.03 Sun 20:05" It was said that Koya's deciding factor decided to get married was a rice cooker. Speaking of which, my rice cooker. 。 。 "Aug.10 Wed 21:20" I turned 35 years old and confirmed all the five birthdays of birthdays. What are the five? 。 。 "Sep.10 Sat 21:30" I was waiting for my nephew to come. My nephew has recently sponsored his father, but I was once cool. 。 。 "Oct.13 Thu 23:05" Today's entertainment partner was a bad guy. He intentionally scolded his subordinates and agreed to sign a contract. But my grandmother is always me. 。 。 "NOV.14 Mon 25:30" I was worried about sending an email that wouldn't match the other party's good reply to the other person's email, even if I was able to like the unrequited person at the time. As a result, it was decided to reply within 75 seconds. 。 。 "Dec.24 Sat 20:05" Aya happened to go on a business trip and went to NY for Christmas. It was another young man who helped foreign tourists in trouble at the station. A muffler that had fallen instead. 。 。 "Jan.15 Sun 21:55" Now I enjoyed espresso gracefully, but when I was young, I was drinking only coffee milk. Remember that time. 。 。 "Feb.19 Sun 21:40" Aya took her to apologize for dinner. 。 。 "Mar.25 Sun 07:50" I heard a cry yesterday that Aya brought to me, who was preparing for the sunlight with Aya tomorrow. 。 。 [0.8] Immediately after divorce, I didn't know what to do on Sunday. While walking on the riverbed alone, I found a small Buddha statue and eventually brought it home. I happened to meet my ex -wife's best friend. 。 。 [Premonition] I liked the cracking sound of the glass. While watching the snow in Tokyo, I thought the glass and snow were similar. Suddenly a beautiful glass. 。 。 [Everyday the night before] I broke up with him after traveling to Italy. The next male shoelace was unwind. When he pointed out that, the man blushed his face. 。 。 An elderly couple who happened to appear, looking at the cherry blossoms, talked about buying wine today and going home. 。 。 The man went for a walk in the park at a later date, and remembered that time to drink in the park and bought wine. In that park. 。 。 [Ginza Waterfall] Takura Makan Desert Hotan River is a taiga that appears only for a short time in summer. Similarly, a large waterfall that collects rainwater may appear in Ginza. People follow the torrent. 。 。 [The moment you spilled into Andalusia] The teacher thought that there was a photo of the photographer Moriyama Daido that sublimated the past in the past into a song. Moriyama has been looking for a singer for the song. In Andalusia, there were also people who were looking for folk song singers called Federico Garcia and Lolka. Lolka said that such a song had a moment when time exceeded time. 。 。 [Bhutan Journey] The teacher traveled to Bhutan. He passed various Bhutans, and their appearance clearly came to the teacher's eyes. I arrived at the capital Timpo from Palo Airport and watched a movie. He asked what to do if a lottery hit the guide and said that the guide would donate to the temple. 。 。 In Bhutan, photos of the king were displayed everywhere. Bhutan and the king. 。 。 The teacher thought that Bhutan had a very important thing that he was sufficient. 。 。 [Brake/handle/accelerator/parking] "Brake" teacher was always preached by a strong friend who was strongly upset, but once he wanted to emulate his brake life. He thought that rolling was important, but he said it wasn't a fart compared to the stopping power. 。 。 The "handle" teacher enjoyed traveling with the editor M, the photographer H, and the writer T. There were some common similarities with them. 。 。 "Axel" In elementary school, teachers in the lower grades always traveled with her parents. Her parents always drove in the right direction and arrived over a long time. Someday, the teacher gets a license, and this time the teacher. 。 。 "Parking" The teacher who was on a drive trip with friends noticed that there was. As soon as he got off the highway service area. 。 。 [Signs of the Tropical Country] "Mekong River, 6:00 am" Dr. Laos came to Laos. At the end of the long row of monks to be applied, there is a sign of something. 。 。 "Kuanci Falls / noon" was driving by car by car. What is the situation of the money of the local guide? 。 。 "La Reside PHOU VAO, 5:00 pm" Teacher, who enjoys a luxury resort, took a lot of photos of her children in Luang Pavar. She was a photo of a boy she took in a certain place. 。 。 "Night market, 10:00 pm" The night market in Luang Pavan was just before silence. The teacher thought that the night market was so painful that everyone was on the bath. The teacher is looking at the golden Buddha statue illuminated by the light. 。 。 [Beloved person] When I was a kid, her important work was to crush cardboard. She was also a cardboard. She used cardboard as furniture in the poor life in Tokyo. Sometimes the first short story was completed on the cardboard. Even now, the teacher's house was packed in a lot of cardboard. 。 。 [To the place where the wind lives] The teacher drove to Yobuko in Saga. She went to see where she was going to draw in a novel. She saw a girl in the port town. 。 。 [Tokyo Forest] The teacher passed through the tropical night Jingu Gaien forest on the way home from the gym. The teacher often picked up novel ideas on the bench there. The teacher wondered if the a lot of runners running were running while thinking about something, and the teachers felt the voices of those people filled the Jingu Forest. The noise of the izakaya was because everyone wanted to talk about what they wanted to hear. 。 。 [Signs of the town of Yamazaki] The teacher visited Yamazaki in Kyoto. She has been a place for an old dispute and heard about a local historian. Even now, Yamazaki has a famous water that Senrikyu has sought out, and I thought it was reasonable for Suntory to open a brewery here. What is whiskey? 。 。 [Mirror matching city] The teacher visited Hong Kong. The miraculous city Hong Kong had the same stimulus. Miraculous was the place of Hong Kong and a city that offered a mirror in front of travelers. 。 。 [THE BAR] "STAR BAR GINZA" In this bar, the teacher was informed of the Akutagawa Prize. She thought about the actor Hidetoshi Nishijima who appeared in her own work. Nishijima has a defenseless place. 。 。 "EKKI BAR & GRILL" dining at a hotel restaurant, and she always remembered Junko Terashima. What is her daughter's episode she talks about? 。 。 Helmsdale's best friend emphasized that when he was young, he did not pay only the price of a good bar. This bar was a bar that such a young man was drinking. "Howl The Bar" This bar was located in a residential area on Gaien Nishi -dori. The bar counter was set in parallel with the sidewalk, and customers drink with window glass. The teacher thought there was no gaze in the night market in Taipei. 。 。 "MINAMAL" Most of the interiors were pure white. The teacher thought that there was a white hole somewhere in Tokyo. "THE WESTIN TOKYO THE BAR" This bar had more than 20 kinds of Martini menus. The teacher liked seeing a woman drinking. Dr. Mariko Koike was wonderful for the novelists. Dr. Koike always ends up. 。 。 "B Bar Marunouchi" The representative of the man who drinks 크레이지슬롯 cool alcohol was Prof. Moriyama. Moriyama -sensei's image was a heavy glass of Baccarat. 。 。 "Bar dorphy" In this bar, cakes and chocolate were served in the knob. When I was a child, I went to a camp, and I remembered that everyone got out of the tent and ate chocolate. 。 。 "Rock Fish" met Hermes Japon President Saito at Narita Airport. The president had previously said that he would always go to a movie with his wife on Sunday night. 。 。 "Bar Nakagawa" This bar was on a narrow alley of residential areas, as the kamakura was illuminated by the snow. When my teacher just moved to Tokyo, I remembered that snow, which was rare in Kyushu at that time, piled up in Tokyo and gathered with friends from the same hometown and had snow. 。 。 The "Bar Kasumichou Arashi" bar is similar to reading, and drinking at the bar may be time for the loneliness between the customer and the store. While drinking at this lively bar, the teacher thought that the more people gathered, the deeper the loneliness. 。 。 The day before the announcement of the "NITO Monogatari" Akutagawa Prize, the teacher visited this bar, and his friend said that his teacher's life would not change tomorrow. I asserted it. The teacher who heard that. 。 。 [Return Nagasaki] The teacher asked the editor and at what moment he thought he had returned to his hometown. At one point, the teacher returned to Nagasaki's parents 'house and was in his parents' house. that moment. 。 。
[Grandmother's dining room] My grandmother born in Meiji liked bread. She loved her grandmother's kitchen, and she always had a snack. At this time her grandmother asked what she wanted to eat, her grandmother. 。 。 It is a collection of palms of Mr. Yoshida. Since it was published in various magazines, the unity like the wing kingdom has been lost. Dr. Yoshida's palm edition has a sharp image and a really stunning color of the reader, but this palm has a lack of color. I couldn't enjoy it as usual. disappointing.
Tweet ranking
• novel
• Shuichi Yoshida
• Essay everyone's novels read 0 Tweet I read Shuichi Yoshida's "Brand". It is a collection of contributions to commercial magazines from immediately after the Akutagawa award. | 2021-11-24 02:32 | Novel | Comments () << Theatrical version "Did you eat yesterday?"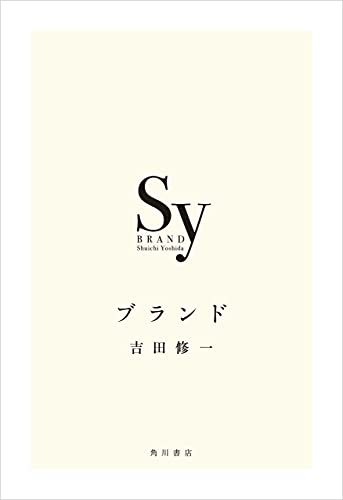 It is a continuation of the 7 major campaign ~
◎ UR card present to be played by video on Home
This is a special login bonus of the 7th anniversary, but on the last day you can get a messed up UR with 16 rabbi tubes costumes.
You can see the video, but if you set it to Home …
I didn't write the details, so I think the details will come later.
◎ 7th anniversary Stella box appears in the shop
8/20 0: 00-8/31 23:59 3 types of BOX of Stella Stone, which are slightly advantageous, have appeared
Three types, large and small and special.
You can get 20 Stella Stones than usual.
Isn't there a seven major campaign, a beginner support campaign will also be held from August 20 12: 00 to 9/30 16:59.
The experience value up to the specific rank is significantly increased and the experience value is tripled to the rank 250.
If you do Ainana relatively well, the rank is easy to rise at the beginning, but it is easier to rise.
The second is distributed by email from 8/20 0:00 because the 7th anniversary device is a gift.
It seems that this is the first time that when you open the hall, the default device is already on the 7th anniversary specification.
every time? I get it at the time of the anniversary, but these two items.
To commemorate the 7th anniversary, a limited reprint audition is being held.
You can get a platinum kore that allows you to get a reprint SSR costume in A and B.
This Gasha is held from 8/20 0:00 to 8/30 23:59.
It is also delicious that one reprint SSR is confirmed.
Group A is Ichiori -kun, March -kun, So -chan, Riku -kun, Ten -kun, Hyakun -kun, Isumin, Minami -kun
Group B is Yamato, Rinkun, Nagi -kun, Raku -san, Toku -san, Sen, Touma -kun, Torao
In the breakdown
If you have a lineup
US, DD, Christmas, New Year, Valentine, White Day, Reunion, Re-Raise, Klello, SC, orchestra, White Side, Black Side, Black Side, Kurimaji, KING PUDDING, King Pudding, Zodiac, Sweets, Odapri, Spasta, Goshihalo Kriroku, Great Escape, Hanabuki Castle, Mannan Park, Snow Railway, Snow Festival, Saitech, Tea Party, RTI, TRIGGER Solo, Cleaning, Star Tour, Horikore, Absolute King, Valentine Live, WD. ), Eternal theory, Zon Ob, DTD, Azon, Miss Afe, BBB, DIP, Your profile, China, casino, buth racing, sweets Marche, crisp
And SSR+normal SR is a lineup.
There may be a fall.
SSR is 20.4%and SR is 79.6%
US, DD, Christmas and old days are 0.09%, but I wonder if the most lottery is 0.1%probability, so it's easier to come out than in the past.
I pulled both, but I both erased the image, so I managed to have a history, so the result is here …!
Group A came out of your profile and Meldori Riku -kun.
It's a rainy day of Meldry Riku -kun (laughs)
I'm glad I didn't have your profile or Meldori.
It is always that there is no recommendation.
The Group B has Mechalara's Sen and Meldori Raku and Chinaa's Touma -kun.
I have Sen and Raku -san, but thank you because I didn't have a lottery of China.
It is usual that there is no recommendation (second time)
Now I got two Platina Nakore!
I'm wondering what to do …
As a lineup
·Christmas
·New Year
·Valentine
·White Day
・ WHITE SIDE
・ Black Side
・ Meldori
・ Climage
・ King pudding
・ Zodiac
·snack
・ Odapuri
・ Spasta
・ Goshihalo
・ Mechalara
・ Kriroku
・ Great escape
・ Seasonal event (such as Hanabuki Castle)
・ Tea party
・ RTI
・ Citech
• antagonism
・ Trigger solo
・ Cleaning (normal)
・ Star tour
・ Horikore
・ Absolute champion
・ Valentine live
・ WD
・ Eternal theory
・ Zon of
・ Reunion
・ DTD
・ A cherish
・ Miss Afe
・ BBB
・ RE-RAISE
・ Clerai
・ SC (Trigger Valentine)
·orchestra
・ DIP
・ Your profile
・ Chinaa
·casino
・ Bottobi racing (normal)
・ Crispy
・ Sweets Marche
This is the lineup.
You get lost because it increases as you get older …
If you choose by pushing, it is White Day, White Side, Kriroku, Marche.
So -chan is about tea party and Marche.
There are few SSRs and SSRs. Because there is no UR or UR SSR (other than birthday).
The only one -time UR set audition is also being held from August 200:00 to August 30 23:59.
Gasha with one SSR that can wake up UR
Since it is only one selection, it is only one, but you can draw 35 paid stones with UR awakening items.
It is for people who have only one but not easy to use UR.
The lineup
Outdoor festival
Rehabilitation production (SSR)
unit
Outdoor live (SSR)
Jokafura
Rasdime
Disned DIS ONE.
Poi -gun
Deer butter
NO DOUBT (SSR)
Wish (SSR)
Oh, but if you look closely, you can get the same SSR and the same SSR and idol hearts as the selection, and 50 attribute Hearts for the selection, so if you have GOLD, you can do it immediately.
Nevertheless, this is all UR, so this is not drawn. You can make the second piece, but I don't know what it will be (laughs)
I also got 17 Stella Stones as a special login bonus at the time of the event.
Thank you.
Archive will end in a few hours until today …
It was a week for a week, but I don't know if I was asymptomatic, but was it okay because I'm fine for the time being?
I spent a few days at home with masks and disinfection.
I was a little worried because I had eaten out for the first time in a long time.
I haven't eaten outside since this time. I bought it.
This is the end of the 7th anniversary, but after this, there are plenty of źooļ anniversary, clerk's birthday, Annana event 카지노 and collaboration.
Let's do Ainana for the 7th anniversary ♪ (´ ▽ `)
And Raku's birthday Gashalast that disappeared with the anniversary!
I wonder if Babyconomy will go to a summary article again … I have never forgotten the past, but I can not easily write an article.
The 7th anniversary login bonus is popular, and the end time has been postponed until 9/30 12:59.
Oh, it may be good for those who start now.
You can get Nana Kore.